Local To South Jersey
Personalized Services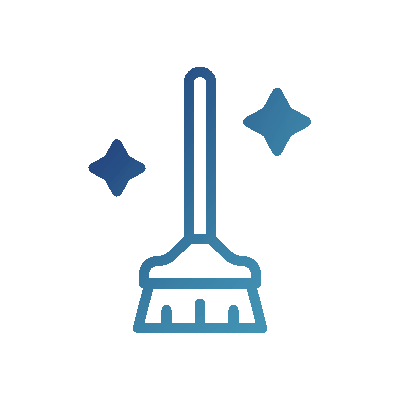 Licensed & Insured
100% Client Satisfaction
Reliable Team
Work With Qualified Experts
SERVING ABSECON, NJ & NEARBY AREAS
We are a South Jersey-based power washing and window cleaning service with over a decade of experience. We provide top-notch exterior cleaning solutions for both residential and commercial properties. We understand the importance of maintaining a clean and inviting exterior, which is why we are committed to delivering exceptional service that will leave your property looking spotless and well-maintained.
Our team of experienced professionals is equipped with state-of-the-art equipment and eco-friendly cleaning products to ensure the highest level of cleanliness without causing harm to the environment. Whether you need a simple window cleaning or a full-scale power washing, we have the expertise and resources to get the job done efficiently and effectively.
OUR SERVICES
We Are Dedicated To Providing The Best Quality Service
EXPERTISE
Why Choose Us
Quality Equipment
Our experienced team uses the latest equipment and techniques to provide you with a flawless power washing experience
Experienced Workers
Our team has years of experience in the power washing and window cleaning services.
Affordable Pricing
We offer affordable and efficient power washing and window cleaning services that exceed your expectations
TESTIMONIALS
Great Prices & Excellent Customer Service
We are committed to providing top-quality power washing and window cleaning services that exceed our customers' expectations. Here's what some of our satisfied clients have to say about our services.
kyle Castellini
We hired this company to do our windows and siding and boy they did not disappoint! Cody was very professional and did a great job power washing the house! It looks brand new again.
Gineen Demari
I have had my windows cleaned for over 20 years, twice a year . 2 yrs ago I found Cody owner of Eastburn Window Cleaning . Best window cleaning service EVER ! He was quick on time and my windows sparkle!
Alex Wunnenberg
I just had my house and my rental property done by Eastburn Window Cleaning & Power Washing. The pictures speak for themselves, Cody did a great job on both homes, showed up when scheduled and the price was reasonable.
Sal
Had Cody was my house after 3+ years of neglect was professional got everything request done. Made my house look just like when we bought it cant recommend enough.
Kyle Quinn
Cody was on time, easy to work with, efficient and thorough. Exactly what I needed for cleaning my property before the start of the summer season. I will use him again next year!
Kayla Glowacka
Very professional! On time and efficient with their time. Spotless power washing and windows! Great prices and excellent customer service. Highly recommend!!!
SUPERIOR SERVICES
Our Latest Cleaning Projects
We love seeing the difference a thorough cleaning can make in a space, and our latest projects are no exception. Take a look at some of our recent transformations that have left our clients impressed and delighted.
BOOK A SERVICE
Contact Us To Get An Estimate
Estimates can be completed in person or remotely depending on your preferences. The goal of the estimate is to have a realistic conversation about each customer's specific needs, and our ability to address them.
Phone